Squadra Speciale - All The Devil's Men (2018) DVD5 COMPRESSO ITA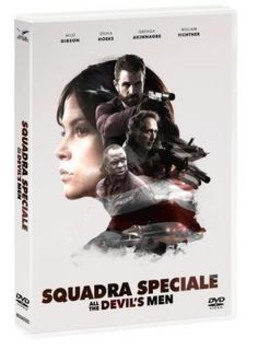 Un cacciatore di taglie War on Terror sfregiato dalla battaglia è costretto a recarsi a Londra in una caccia all'uomo per un operativo della CIA, sconfessato, che lo porta a una battaglia mortale con un ex compagno militare e il suo esercito privato.

Titolo originale: All The Devil's Men
Nazione: Gran Bretagna
Anno: 2018
Genere: Azione
Durata: 100
Regia: Matthew Hope
Cast: Sylvia Hoeks , William Fichtner , Milo Gibson, Gbenga Akinnagbe, Joseph Milson, Elliot Cowan


INFO DVD:
Audio: ITA
Sottotitoli: ITA
Menù: SI
Extra: NO
Formato: file
Dimensione: 4,18 gb
Compressione: 76 %

.

Attenzione! Non sei autorizzato a visualizzare questo testo / Solo gli utenti registrati possono visualizzare questo testo!